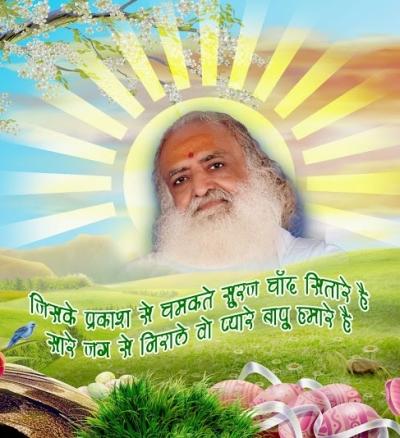 The Rajasthan high court on Tuesday rejected the bail plea of self-styled godman Asaram Bapu in a sexual assault case, saying the stage is not fit for granting him relief.
Justice Nirmal Jeet Kaur denied bail to 72-year-old Asaram after hearing arguments from the defence for one-and-a-half hours.
Both defence and prosecution had completed their arguments on September 16 and September 18 respectively, but defence counsel Ram Jethmalani had sought some more time from the court to produce some material in support of his contentions.
"On Tuesday, he produced four affidavits in the court, which were to the effect that first, the victim did not want to live in the gurukul; second, the age certificate of the girl was wrong; third, the girl was mentally unstable and fourth, she was having an affair with a boy and was active on Facebook," the prosecution counsel said.
The court did not consider these affidavits and said this was not the trial but just the hearing of the bail plea.
Justice Kaur also objected to repeating the arguments carried out during the previous hearing.
Jethmalani made submissions about the girl's character and again raised doubts over the crime scene.
His contentions were opposed by the prosecution counsel, Anand Purohit, and investigation officer Chanchal Mishra.
While arguing against the bail application, Mishra said Asaram's followers have continuously been creating nuisance everywhere despite his being in jail and things may worsen if he is out on bail.
She also mentioned the case of another girl student of the same gurukul the victim was in, who has been missing since a long time.
"We had inquired about her, but still do not know about her whereabouts," she argued.
While rebutting the defence contention that the victim was suffering from a mental illness, counsel for the victim Manish Vyas argued that, on the contrary, "Asaram is a paedophile".
Asaram has been lodged in Jodhpur Central Jail since September 1 for allegedly sexually assaulting a 16-year-old girl in an ashram. A Jodhpur court had on Monday extended the judicial custody of Asaram and that of his attendant Shiva till October 11 in the case.
Jethmalani argued that the entire case does not hold on medical jurisprudence and has been based entirely on circumstantial evidence.
He also tried to convince the court that Asaram is neither a habitual rapist, nor a criminal, nor a terrorist, nor a traitor.
"So he should be given bail," he argued.
But after hearing all the arguments, Justice Nirmal Jeet Kaur rejected the bail plea, after observing that the stage was not fit for granting him bail.
Image Courtesy: http://www.ashram.org/