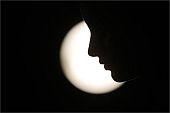 Punjab Police drew criticism from all quarters, including the victim's kin, for revealing name of the 30-year-old woman, who was abducted and gang raped in Gurudaspur on Friday night.
The police released the victim's name in a press note on Sunday.
According to reports, the press note was issued after the FIR was lodged by police on the basis of complaints.
Rahul Verma, a lawyer, told reporters that under Section 228 (a) of the Indian Penal Code, naming a rape victim is a punishable offence.
"The provision is clear; it says nobody can publish the victim's name in such cases. Recently, the Supreme Court, in connection with the Delhi gangrape, said no name has to be disclosed, because there is a social stigma that exists in our society," said Verma.
Meanwhile, the incident has spurred an outpouring of anger from women in the state, who feel stalked by the fear of rape.
"There is a sense of insecurity all the time, we feel threatened. There has been outrage over the Delhi gang rape and another similar incident has occurred here. It shows that women are not safe anywhere," said Daljeet Kaur, a local women in Pathankot.
Police have arrested six people so far, including the bus driver and conductor, how allegedly abducted after the victim forcefully and along with other five friends raped her.