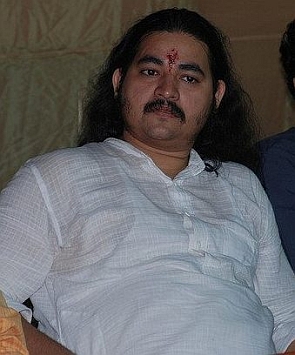 Self-styled chief of Hindu Rashtra Sena Dhananjay Desai was on Tuesday arrested for his alleged involvement in the June 2 murder of an IT professional at Hadapsar in Pune.
Mohsin Shaikh, 28, was attacked by a violent mob following the appearance of an objectionable Facebook post denigrating Maratha king Shivaji and Shiv Sena founder, the late Bal Thackeray.
The attackers were suspected to be members of the right-wing outfit.
According to Hadapsar police, Desai has been charged for offences related to murder and for inciting mob violence as part of a conspiracy.
Desai was earlier arrested in a case filed by Loni Kalbhor police in rural Pune in connection with making a provocative speech and circulating inflammatory pamphlets to cause social and communal disharmony.
He was remanded in 14-days' judicial custody on Monday in the hate speech case. The HRS chief has now been arrested in the Shaikh murder case.
With this, the number of people -- all HRS activists -- taken into custody for the murder, which triggered a nationwide outcry, has gone up to 21.
Shaik was beaten to death by a mob that went on a rampage following the detection on May 31 of controversial photographs of Shivaji and Thackeray on Facebook posted by unknown persons.