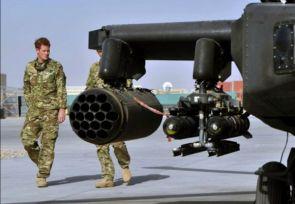 Britain's Prince Harry will spend six months on secondment with the Australian Army, a news report said.
Harry, 28, who is an Apache attack helicopter gunner with the British army, could either be formally embedded with an army unit or make an extended visit as an observer in the Australian army, The Australian has reported.
Meanwhile reacting to Australian media reports, a spokeswoman for Harry's St James' Palace office said, "there are no such plans. He is still very much engaged in the military. It's business as usual."
Australia is part of the 16 Commonwealth countries, the club of ex-British Empire nations which maintain a friendly confederacy and retain the Queen as its head of the state.
"Defence has begun planning for Prince Harry to spend six months on secondment with the Australian army as royal aides and security officials assess the risks of such a deployment," said the report.
Top-level talks between his residence Clarence House in London, the British Army and Australian officials are continuing about where and when the deployment would occur and whether the third in line to the throne would serve on the frontline, it added.
Harry has served twice in Afghanistan and returned home from a four-month long deployment their in January.