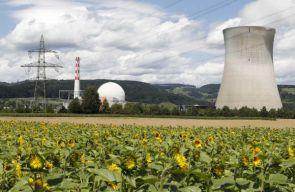 On the eve of his visit to Tokyo, Prime Minister Manmohan Singh has said that he hopes to strengthen strategic and global partnership with Japan and reach an early agreement with regard to civil nuclear energy cooperation.
"It will be my effort to use this visit to strengthen our strategic and global partnership, which also includes trying to reach an agreement with regard to civil nuclear energy cooperation," Singh told Japanese reporters in an interview.
"I do recognise there are problems in Japan and there are elections to the upper house which take place later this year. But, I do hope that we can make progress in the civil nuclear energy cooperation," Singh was quoted as saying by Japan's Kyodo news agency.
Negotiations for the civil nuclear cooperation agreement have not made much headway since Japan was struck by Fukushima nuclear disaster in March, 2011.
While Japan has backed the Indo-US nuclear deal and the exemptions given to India from international technology sanctions, successive governments in Tokyo have found the going tough in garnering political support for it in the face of stiff opposition from the non-proliferation lobby.
Singh, who will reach Tokyo on Monday on a three-day official visit, said that both he and Japanese Prime Minister Shinzo Abe will review overall Indo-Japan relations.
"In India and in Japan there is an all-round agreement that our two countries must have a robust strategic and global partnership," he said.
During the interview, Singh also called on Japanese industry to contribute toward India's economic growth.
"I invite the business community of Japan to take full advantage of enormous opportunities at our opening up a liberalised Indian economy," he said, adding there is an "enormous" scope for Japanese companies to invest in India, particularly in manufacturing and clean and renewable energy.
"We require robust participation of Japanese business and Japanese industries in India's economic development. Today, we have more Japanese companies operating in India than ever before. But, in terms of their contribution to the Indian growth process, much needs to be done."
"We have plans to invest about USD 1 trillion in infrastructure in the 12th five-year plan; that is 2012-2017. And I see an enormous role for the Japanese industry to contribute not only to infrastructure development of India, but also to accelerate the tempo of the manufacturing sector in India's economy," Singh said.
"We have the shining example of Maruti Suzuki, but more such examples could be created. We would like to see Japanese investments in energy -- clean energy, renewable energy. We would like Japan to repeat what Japan has done for Delhi Metro Rail, we would like more such Metro Railways to come up in our metropolitan cities, and in all these areas I see enormous opportunities to strengthen cooperation between India and Japan."
To help Japanese and other foreign investors, he said, India has set up the Cabinet Committee on Investments to look at precisely the bottlenecks that hampered the growth of infrastructure sector.
"We have to increase the investment in infrastructure, which has been a big bottleneck, which has held up our growth process. We would like to remove these bottlenecks," he said, adding the Indian economy is to grow 6-6.5 per cent this financial year and could achieve an 8 per cent growth rate in next couple of years.