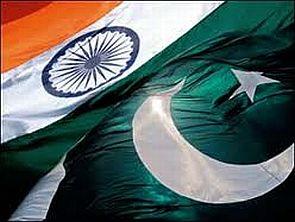 Improving ties with India and Afghanistan is the top priority of Pakistan, which will focus on Southeast Asia and Europe to inject more economic content into ties for much-needed economic revival, a top official has said.
At the core of Sharif's initiatives is the belief that Pakistan's economic revival is not possible until it has improved and tension-free relations with neighbouring countries, particularly India and Afghanistan, said Tariq Fatemi, the Prime Minister's Special Assistant on Foreign Affairs.
"Prime Minister Nawaz Sharif is a person who wants peace with India," he said.
Fatemi recalled that it was while Sharif was in power in 1999 that a breakthrough took place with the then BJP government in India.
Pointing to the accident-prone history of Pakistan-India relations, Fatemi said in an interview with The Nation daily that Sharif's view is that a degree of restraint and responsibility is needed on both sides to avoid any abrupt breakdown in ties.
Fatemi, a former career diplomat, has been one of Sharif's advisors on foreign policy matters for nearly a decade now.
"The PM wants economic ties to influence political ties. That trade, commerce and investment should be the primary themes for bilateral engagement...Without economic content, a relationship is hollow and subject to winds of change," he said.
Fatemi said this paradigm shift was Sharif's first directive to all Pakistani diplomatic missions after his visit to the Foreign Office last month.
Another priority of the PML-N government is "diversification of foreign policy" to maximise opportunities and minimise constraints, he said. In this context, Fatemi specifically mentioned Pakistan's expanding ties with Russia.

Calling China the "economic Mecca", he said Sharif's recent trip to Beijing clearly demonstrated his desire for economic revival. Sharif is convinced that China is a genuine investor in Pakistan's economic revival, he said.

Asked about two major challenges for the government on the foreign policy front, Fatemi said, "The two biggest challenges are the same as priorities but appear to be different... militancy and extremism in Pakistan and the spectre of a civil war in Afghanistan and its spill-over."