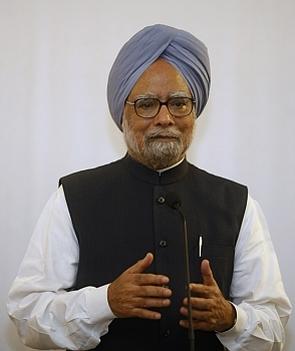 On the lines of the Sachar Committee for Muslims, Prime Minister Manmohan Singh has set up a panel to assess the status of Scheduled Tribes, to ensure their progress in socio-economic, health and education fields.
The seven-member committee, to be headed by National Advisory Council member Virginius Xaxa, has been asked to submit its report within nine months.
The prime minister's decision came after the government found that the STs, who form 7.5 per cent of the country's population, are not getting enough dues despite being granted special status in the Constitution.
Xaxa, a sociologist, recently joined the NAC headed by Congress President Sonia Gandhi. She replaced Aruna Roy, who opted out of the Council in May.
The Committee will prepare a report on the overall socio-economic, health and educational status of the tribal communities of the country.
The report will give an idea about the areas in which the government can intervene to address issues related to these aspects of the tribal communities.
The committee will suggest policy initiatives as well as effective outcome-oriented measures to improve development indicators and strengthen public service delivery to STs and other tribal populations, the sources said.
The committee, among other things, will assess whether the safeguards guaranteed under the Constitution are being effectively implemented and if there are adequate safeguards and structures for implementation of protective legislations such as the Prevention of Atrocities Act and Forest Rights Act.
The committee will assess the asset base and income levels relative to other groups across states and regions and whether there have been changes in the patterns, ownership and productivity of immovable assets of STs.
It will look into the geographical pattern of their economic activity and explore what newer avenues of employment and livelihood are available to them in view of rapid urbanisation and consequent shrinking of their original habitats.
In the field of education, the committee will focus on indicators like the literacy rate and dropout rate, while comparing these with other communities.
Causes of disparity, if any, will also be found.
The committee will also find out the relative share of tribals in public and private sector employment, whether it varies across states and the pattern of variation.
It will also assess the steps that states and Union Territories have taken for capacity building and improving employability of STs.
Whether the tribal communities have adequate access to education and health services, municipal infrastructure, bank credit and other services provided by the government or public sector entities will also be assessed.