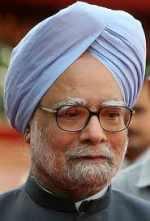 Terming rise in cases of sexual violence against women as a "matter of shame", Prime Minister Manmohan Singh on Monday hoped Parliament would "urgently" pass amendments to strengthening criminal laws in this regard.
"It is indeed a matter of shame that, notwithstanding the gains we have made, incidents of violence and sexual offences against women are on the increase," he said at a function to confer the Indira Gandhi Prize on social worker Ela Bhatt.
The government had adopted a mix of legislative, institutional and procedural reforms to deal with increasing sexual crimes against women, Singh said.
"The recommendations of the Justice J S Verma Committee have resulted in the promulgation of an ordinance, amending and strengthening the criminal law to deal with sexual offences against women," he said.
"It is our hope that Parliament will urgently pass the necessary legislation to enact a comprehensive law in this regard," Dr Singh said. He said the Sexual Harassment of Women at Workplace (Prevention, Prohibition and Redressal) Bill, 2012 has been passed by the Lok Sabha and was awaiting passage in the Rajya Sabha.
The schemes aimed at giving restorative justice to victims of rape through financial assistance and support services, a national helpline for women and a 'One Stop Crisis Centre' in 100 public hospitals under the aegis of the National Mission for Empowerment of Women were also under consideration of the government, the Prime Minister said.
"Our endeavor to create an environment of security in which women can pursue their dreams will be a continuous effort, pursued jointly with civil society organisations," he said.
Dr Singh said the government too had made efforts to address the issue of women's empowerment by strengthening existing institutions, providing women better access to education and health care, ensuring equal opportunities for their participation in decision-making and mainstreaming gender concerns in processes of development.
"While more women are now joining the formal economy as a result, a corollary of these developments has been the heightened risk to their safety and security," he said.
Lauding Bhatt's pioneering efforts in the area of women's emancipation and empowerment, the PM said the government would benefit from studying the working of Self-Employed Women's Association.
"This is particularly true, for example, for the National Rural Livelihood Mission, which seeks to organize the members of nearly seven crore households, including women, across six lakh villages into self-help groups," Dr Singh said.
In his address, President Pranab Mukherjee said gender disparity in the country can be covered only through pro-active intervention in areas such as economic empowerment of women, building of adequate social and physical infrastructure and improving women's role in governance.
Empowerment of women is the key to not only meeting the objective of gender equality but also to elicit full participation from all our citizens in nation-building, he said. "We must strengthen the systems and processes that
facilitate women to take control and claim ownership of their lives. To lend true meaning to empowerment, we have to expand their freedom of choice," Mukherjee said.
He said as poor women were often incapacitated to act individually, social mobilisation for their economic redemption was a critical necessity.