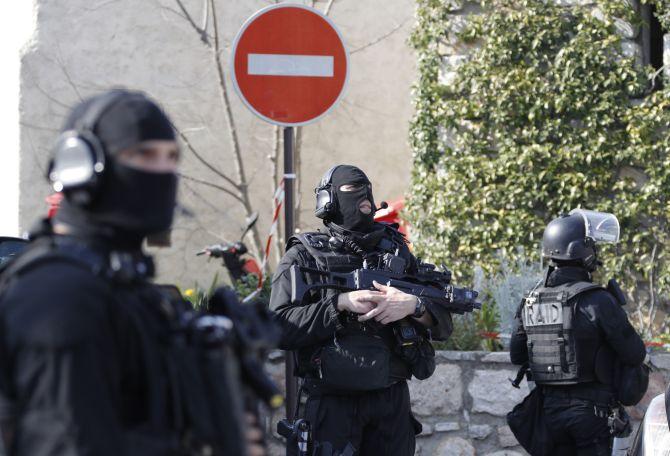 IMAGE: Members of special Police units RAID outside the Tocqueville high school after a shooting incident injuring at least eight people, in Grasse, southern France on Thursday. Photographs: Eric Gaillard/Reuters

France has reportedly issued a terror attack warning on Thursday after a shooting incident at a school in the southern town of Grasse.
Local media reports said a suspect in possession of several weapons opened fire on the headmaster at the Alexis de Tocqueville school, injuring at least eight people.
The Guardian quoted a Police as saying that one suspect had been arrested and a second person was possibly on the run.
The headmaster had been injured but his injuries were not life-threatening.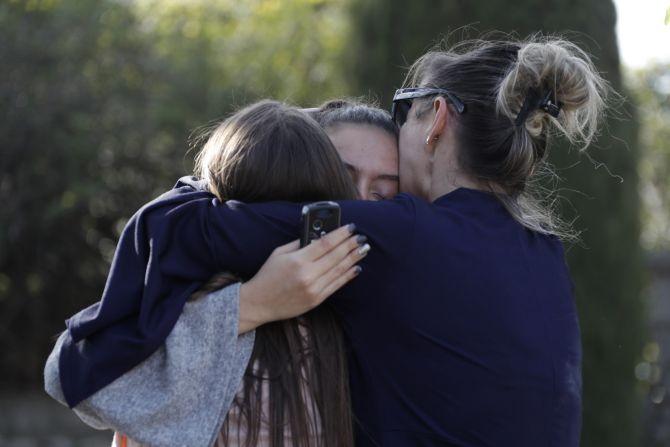 IMAGE: People embrace near the Tocqueville high school after the shooting.
The suspect who was arrested was a 17-year-old pupil at the high-school.
He was arrested at the school armed with several weapons and grenades.
Residents in Grasse were advised to stay inside and the French government launched its mobile telephone application warning of a 'terrorist' attack.
The French Interior Ministry tweeted that the security situation was ongoing and urged people to stay away from the area.