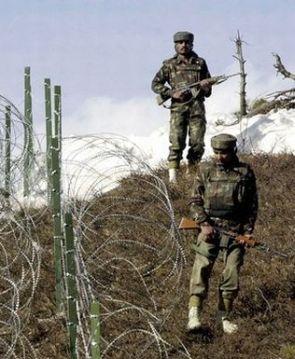 Amid continued tension along the Line of Control, Pakistan on Sunday asked India to resume bilateral talks in the larger interests of peace, even as it claimed that it was only reacting to Indian army's actions.
Pakistan Foreign Office spokesman Aizaz Chaudhry said Pakistan and India should not indulge in allegations and counter allegations regarding firing on the Line of Control.
He said Pakistan wants to have good relations with all the countries including India and the US, state-run Radio Pakistan reported.
In an interview to BBC, Chaudhry said India and Pakistan should resume dialogue in the larger interests of peace and tranquility in the region.
He said Pakistan was strictly abiding by the ceasefire agreement along the LoC and was only reacting on the military actions of the Indian army.
He said both countries should respect ceasefire agreement and find a way forward for durable solutions to all problems.
India and Pakistan have claimed that they have not violated the ceasefire and have only responded to unprovoked firing.
On Tuesday, an Indian jawan was killed in firing by Pakistani troops. Nearly a dozen Indian soldiers were killed and several others injured due to incidents of ceasefire violations so far this year.
The tension at the LoC was also discussed by the two countries' Prime Ministers during their meeting on the sidelines of the UN General Assembly in New York last month.
Even though Prime Minister Manmohan Singh and his Pakistani counterpart Nawaz Sharif had agreed to a meeting between the DGMOs of two countries, no dates have been fixed yet.
India has stated that normalcy at LoC is one of the main criteria for holding further talks between the two countries.
Terming Prime Minister Sharif's visit to the US as very important, he said it would help strengthen the relations and would help resolve important issues.
Chaudhry said Pakistan is confronted with many challenges like terrorism and its elimination would help maintain peace in the region.
Image: Indian soldiers patrol along LoC in Jammu and Kashmir
Photograph: Mukesh Gupta/Reuters