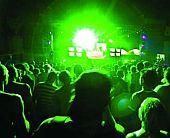 Goa Home Minister Ravi Naik has given a clean chit to organisers of the Sunburn music festival, where Delhi-based girl Meha Bahuguna allegedly had a drug overdose. Meha died later at a hospital in Panaji.
"When Anti-Narcotic cell sleuths inspected the place they did not find anything.... that means there was nothing," Naik said.
The minister said that the Director General of Police B S Bassi must have received wrong information about the drug being easily available at the fest in Candolim beach.
Also, he said that there was no delay on the part of state police to inspect the venue and check on the information received by the DGP.
"There was no delay. Certain information can be false. The DGP may receive false information sometimes. The inspection was conducted but there were no drugs," he said.
When asked why a raid was not conducted at the fest, the minister retorted saying: "If there are no drugs, then on whom should the raid be conducted?"
The 23-year-old Delhi girl, working in Bangalore, died on December 30 of drug overdose, a day after she was transported in a drugged condition to the Vintage hospital from the Sunburn music festival at Candolim beach, 20 km away from Panaji.
She was admitted in a critical condition on December 29 evening.
Police sources maintained that the DGP had issued instructions to Superintendent of Police (ANC) Veenu Bansal to check the sale of narcotics during the two-day music fest from December 27-29.
However, the searches were conducted only on December 29, the last day of the festival.