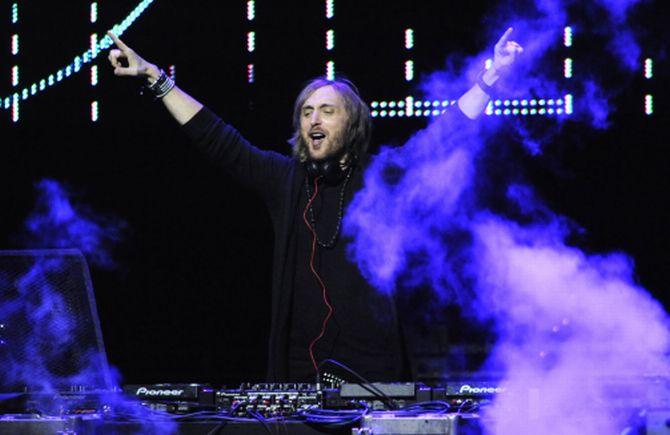 After Bengaluru, the Grammy award-winning French DJ David Guetta's concert in Mumbai has also been cancelled with the Mumbai Police on Friday saying the organisers did not complete the 'mandatory requirements and legal formalities'.
The Mumbai concert was first supposed to take place at Mahalaxmi Racecourse but the Brihanmumbai Municipal Corporation denied permission. It was then shifted to Reliance Jio Garden but there too it was rejected.
"We have rejected permission to organisers of Sunburn Arena event today (Friday) for not completing the mandatory requirements and legal formalities," said Mumbai Police spokesperson and Deputy Commissioner of Police Ashok Dudhe.
About 4,000 people were expected to attend the event.
"Organisers of the Sunburn event came to us for permission at the last moment. They did not inform or discuss plans about safety and security of the people who were going to attend the event. They did not show us maps of the event venue and traffic management plans," Dudhe said.
The organisers confirmed the cancellation on their official Twitter page.
'Due to unforeseen circumstances, Sunburn Arena with David Guetta in Mumbai has been cancelled for today. Please wait for a few hours for further updates regarding the show,' they said.
In Bengaluru, Guetta was scheduled to headline a special gig on Thursday, kickstarting his four-city tour to Mumbai, Hyderabad and New Delhi. However, it was cancelled in the morning with organisers and authorities citing different reasons.
The organisers said the concert was cancelled due to the law and order issue in the wake of the molestation incident during New Year's Eve. However, the authorities said the permission was denied due to local polls and the organisers not applying for permission on time.
Guetta, 49, had reached out to his fans after the cancellation of Bengaluru concert.
In a tweet on Thursday night, he said, 'Today I was supposed to play a show in Bangalore, India that has unfortunately been cancelled at the very last minute. This cancellation has been completely out of my control and I just feel very sorry for all the fans that were looking forward to attend.'
German DJ and producer Robin Schulz, who was the supporting act to Guetta on his multi-city tour, also could not make it to the shows as he was not allowed to enter the country because he did not have required documents.
Schulz was arriving in the country after touring Brazil and didn't have the 'Yellow Vaccine' paperwork. The DJ took to social media to inform his Indian fans about the development.
'I am so sorry not to be with you this weekend playing with David Guetta in India. Unfortunately, I had travelled all the way from my shows in Brazil and I didn't have the Yellow Vaccine paperwork which is required to be allowed into the country after spending time in Brazil,' Schulz wrote in a Facebook post.
"'Without this information, I was refused entry and sent home again. My apologies to all my fans hoping to see me perform this weekend,' he said.
Photograph: Phil McCarten/Reuters