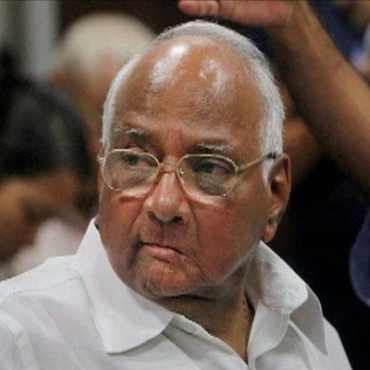 The ruling Nationalist Congress Party in Maharashtra clarified on Sunday that it had received no proposal from the Congress for a merger nor did it have any such plan in the run-up to the election to the 288-member state assembly slated for September-October.
"Reports appearing in a section of the press about the Congress proposing a merger is totally baseless. The NCP, which celebrated its fifteenth anniversary on June 10, will continue to maintain its own identity. Neither was there any proposal from the Congress nor is the NCP mulling a merger option with the Congress. In fact, the NCP is gearing up for the ensuing assembly poll," NCP spokesman Nawab Malik told Business Standard.
Another NCP leader, who did not want to be identified, said the trigger for the news about a Congress-NCP merger was the statement made by NCP chief Sharad Pawar two days ago that the Congress leadership wanted him to lead the joint campaign of the two parties for the state assembly elections. In the same breath however, Pawar made it clear that he was not keen to become the state chief minister. Pawar had made his stand clear after his meeting with Congress leaders A K Antony and Ahmed Patel to discuss joint strategy for the assembly poll.
Talk about a Congress-NCP merger also gathered momentum when hectic parleys were on within the Congress for the removal of Prithviraj Chavan as the state chief minister and replacing him with former Union home minister Sushilkumar Shinde. Chavan has got a lease of life till June 28 when he will make a presentation before Antony on the Congress' rout in the Lok Sabha poll.
A section of the Congress is believed to have questioned the party's alliance with the NCP and pressed for its merger. NCP insiders said the party might continue its 15-year-old alliance with the Congress, but only after getting additional seats during alliance talks. Secondly, NCP was internally exploring an option of going solo by reaching out to cross-sections. Thirdly, NCP is open to examine the possibility to broaden its alliance with the Congress by teaming up with Maharashtra Navnirman Sena, Bahujan Samaj Party and Peasants & Workers Party to take on Shiv Sena-Bharatiya Janata Party-led five party MahaYuti.
The NCP was formed after questioning Sonia Gandhi's foreign origins in 1999 and subsequently formed an alliance with the Congress.

Image: NCP chief Sharad Pawar