In the wake of the attack by Naxal in Chhattisgarh, killing 28 people, including political leaders and security forces, R R Patil, home minister of Maharashtra, talks to Sanjay Jog on what is to be done.
Edited excerpts: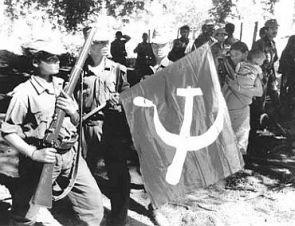 On Maharashtra being a centre of Naxal movement
The Naxal presence was in Nanded, Yavatmal, Chandrapur, Bhandara, Gondia and Gadchiroli districts. It is now contained to predominantly dense forests of Gondia and Gadchiroli in Vidarbha. After the dastardly attack in 2009, the government stepped up security in these areas. A record 2,075 persons were recruited in the police force in Gondia and Gadchiroli districts.

The government is aware that the Naxal menace is a serious law and order issue but is also a social-economic one. The government is pursuing the 'administration at your doorstep' scheme, wherein tribals are provided benefits under 17 schemes. In the past four years, 188,000 tribals have been benefited. Further, the tribals till recently were unable to use land for agriculture due to curbs under the Forest Rights Act. However, 30,168 land parcels have been made in the names of tribals, paving the way for doing farming and related activities. Moreover, the government launched a special drive to speed up development of revenue-related matters in these districts.
On Naxals being flush with money
Gondia and Gadchiroli have abundant reserves of minerals and granites, dense forest cover and tea plantations. Naxals are making money from these resources to upgrade weaponry and train. The economic resources of the Naxals are being targeted. I strongly feel that the Naxal menace is more dangerous than terrorism.
On efforts to upgrade security and create confidence among locals to counter Naxals
Our moves are showing positive results. The local population, till recently hesitant to provide tips about Naxal activities, have started coming forward. This has helped security personnel foil attacks. A committee headed by the state chief secretary holds periodic monitoring of development projects.
What steps is the government taking against those helping Naxals to expand their activities?
Though Naxals largely operate from forests, there are agencies and individuals who are directly or indirectly helping Naxals. However, the government agencies are handicapped in finding substantial proof against these agencies and individuals. I appeal to the Centre to amend the necessary laws so that action can be taken against agencies and individuals providing direct or indirect assistance to Naxals.
Do you suggest that government norms applied to Naxal areas be relaxed to fast-track the development process?
I have been of the firm opinion that application of the same norms and rules in Naxal areas is a big problem in giving a push to the development process. The norms should be relaxed in Naxal areas. Besides, a special authority should be established to avoid procedural delays.