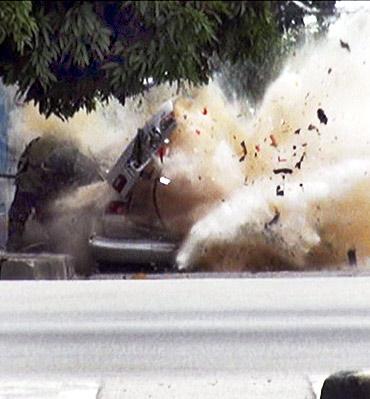 According to media reports, four persons, including two police officers have been killed in a car bomb explosion outside a police station in Pangani, in central Nairobi. Early reports suggest that it was a suicide attack. The officers were escorting the occupants for the questioning.
Pangani has a heavy Somali presence, and was targetted on December 14, 2013, when an explosion place in a mini bus, killing 6 and injuring 24. In January, 2014, a grenade attack on a nightclub had left several people injured.
Nairobi had seen another attack last year in September, when gunmen attacked the upmarket Westgate shopping mall, which saw 67 deaths, including the four attackers and over 180 injured.
Image for representation only