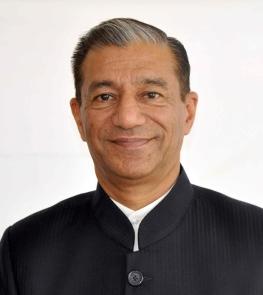 Nagaland Governor Ashwani Kumar resigned on Wednesday, becoming the third person occupying the gubernatorial post to put in his papers since the National Democratic Alliance government prodded some of the Governors, appointed during United Progressive Alliance rule, to quit.
"I resigned on Wednesday morning and came to Shimla. I am relaxed now," Kumar told PTI. The resignation of 63-year-old Kumar came days after Union Home Secretary Anil Goswami had telephoned some of the governors, appointed by the previous UPA regime, to step down after the Narendra Modi government assumed charge.
Uttar Pradesh Governor B L Joshi and Chhattisgarh Governor Shekhar Dutt have put in their papers last week. Kumar, a former Indian Police Service officer who had served as director of the Central Bureau of Investigation, was appointed as Nagaland governor in March 2013.
Kumar was CBI director when the agency had arrested Bharatiya Janata Party general secretary Amit Shah in connection with the Sohrabuddin Sheikh alleged fake encounter killing case in Gujarat.

All the three governors who have resigned so far are either former IPS or Indian Administrative Service officers. Joshi is a former IPS officer and Dutt is a former IAS officer.
However, no governor with a political background has stepped down as yet. Earlier in the day, Home Minister Rajnath Singh did not rule out the possibility of appointment of some new governors before the budget session of Parliament beginning July 7.