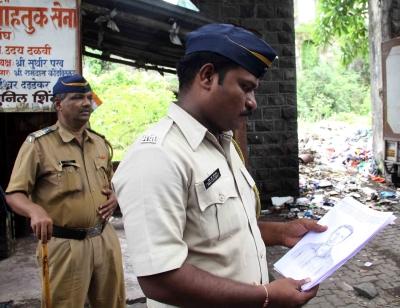 The family of the first accused arrested in the gang rape of a young photojournalist in Mumbai said he is minor, a claim, if found true, could see him escape a stringent prison sentence and spend just three years at a correctional facility.
Sarnabai, grandmother of the accused, who was arrested on Friday, has produced a certificate before the police, which showed his date of birth as 26 February 1997.
The police, however, claim he was aged about 19 and dubbed it as attempt by his family to save him. They also claimed that the accused had tampered with the document to escape stricter punishment under the anti-rape law, which provides for imprisonment of not less than seven years and may extend up to life.
"He is a very good boy. He cannot do such a bad thing. He is only 16 years of age. I have document to prove that and I will show it to the court," Sarnabai told reporters at her shanty at a Dhobi Talao slum.
She said her that grandson had left home at around 5.30 pm on Thursday, the day of the incident, and when he returned home at 8 pm, he was shivering because of fever.
The neighbours, however, described him as a petty thief who took drugs and drank. Police sources said he was involved in criminal cases earlier too and had some knowledge of law. They said he had tampered with the certificate to pass himself off as a minor to escape tough punishment.
Sources also said the accused might have told his grandmother to show the certificate to the police to mislead them about his age.
An ossification test would be conducted on the accused, who was remanded in police custody on Saturday by a magisterial court, to determine his age, they said.
About his grandmother claiming his innocence, police said the accused had confessed to the crime during interrogation.
The photojournalist, who worked as an intern with an English magazine, was gang raped by five men on Thursday evening when she had gone to the deserted Shakti Mills compound near Mahalaxmi with a male colleague on assignment.

Image: A policeman looks at the sketch of one of the absconding accused in the case

Photograph: Sahil Salvi