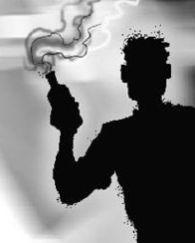 A 22-year-old bride sustained burns after a young man threw acid on her face at a beauty parlour at Sarabha Nagar on Ludhiana on Saturday
The woman had gone to the parlour for her bridal make-up when the young man barged in, threw acid on her and fled the spot, police said.
The victim, a resident of Barnala town, sustained 45 per cent burns and was admitted to the Intensive Care Unit of a local hospital.
Her condition is now reportedly stable.
Stating that the girl's face, eyes, chest and abdomen were affected, Medical Superintendent of the hospital Ashwani Chaudhary said it was premature to say whether "she will retain her vision".
Two girls, who were doing the bridal makeup for the victim, did not sustain any injury, police said. They were examined in the hospital and discharged shortly afterwards.
The man escaped in a car that was parked outside the parlour, Police Commissioner, Ludhiana, N S Dhillon said.
Preliminary interrogations of the family revealed that the attacker was a friend of the victim's brother. He used to make threatening calls to the woman asking her to marry him or face consequences, the Dhillon said.
Police parties have been sent to Barnala to nab the man, he said, adding that the assistance of the local police has been sought.
Later, Deputy Commissioner of Police, Ludhiana, Harsh Bansal told reporters that a man has been detained for interrogation in connection with the incident.
Bansal declined to reveal the identity of the detained youth, saying efforts were on to nab the accused.