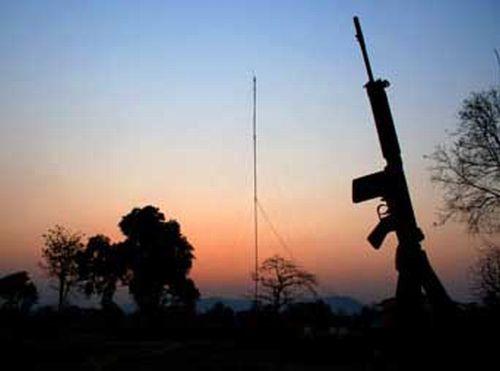 A professor of Delhi University was arrested by the Maharashtra police on Friday for his alleged links with Maoists, after questioning him more than four times in the last six months.
"We arrested Professor G N Saibaba on Friday morning in Delhi and he will be brought to Gadchiroli, Maharashtra, after taking transit remand in a Delhi court," Deputy Inspector General of Gadchiroli Ravindra Kadam told PTI over phone.
The Delhi University professor has been arrested on charges of allegedly being a member of a banned terrorist organisation (Communist Party of India-Maoist), providing logistics and helping in recruitment for the group, Kadam claimed.
A police team from Maharashtra's Gadchiroli district, hotbed of Maoist activities, arrived on Friday morning and placed Saibaba, an English professor with the Delhi University, under arrest.
The Gadchiroli police had already taken his computer for forensic analysis. The name of Saibaba cropped after the arrest of JawaharlalNehruUniversity student Hemant Mishra who had claimed before the probe agencies that he was acting as a courier between the professor and Maoists holed up in Abujmad forests in Chhattisgarh, official sources said.
The sources said some of the documents recovered from the computer were shown to the professor besides being questioned about his association with cadres of the banned outfit.
Accused of acting as an 'overground' worker for the banned outfit, the police alleged the professor runs an organisation which was acting as a front for CPI-Maoist, a charge denied by Saibaba.
The police claimed that besides Mishra, three other arrested Maoist leaders, including Kobad Gandhy, Bacha Prasad Singh and Prashant Rahi have also named Saibaba as their contact in the national capital.