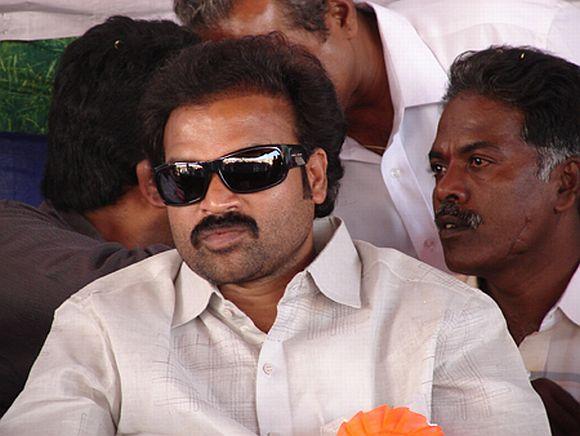 After much debate and opposition by one-time godmother and leader of the opposition in Lok Sabha Sushma Swaraj, B Sriramulu will now fight on a Bharatiya Janata Party ticket from the Bellary parliamentary constituency.
Bellary, infamous for its mining scams will be a crucial constituency for the BJP.
The state BJP in particular felt that in order to secure Bellary and the neighbouring constituencies, it was extremely crucial to bring Sriramulu back to the party. Sriramulu had quit the party over the mining issue and had floated the Badava Shramika Raitha Congress party, which put up a good show in the Bellary regions during the 2013 assembly elections.
He snatched the BJP votes, which hurt the party bad, especially in a constituency which has been its stronghold since the past 10 years. Despite allegations of corruption in the mining case, and more importantly the volley of tweets by Swaraj opposing Sriramulu, the party went ahead and announced his name.
It seems that the party does not want to take any chances and lose out strongholds in a bid to attain the magic figure in Parliament. Sriramulu is a big factor in Bellary, Raichur and the tribal belts in Northern Karnataka. The BJP is expecting to win at least three seats under his leadership.
When Sushma, who had once called Sriramulu her son met with party president Rajnath Singh to oppose his candidature, her views were overlooked. The party agrees that yes, there are corruption charges against him, but also at the same time, argues that none of them have been proven yet.