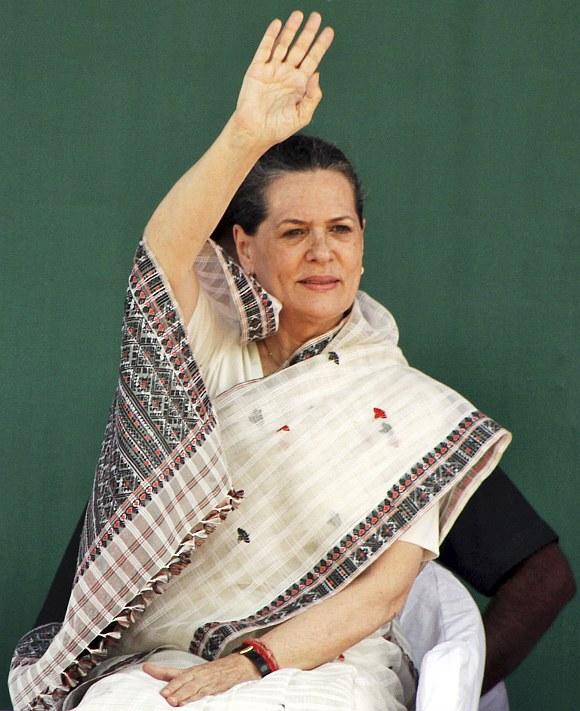 Congress president Sonia Gandhi launched a fresh attack on Bharatiya Janata Party prime ministerial candidate Narendra Modi on Tuesday, saying 'the BJP leader is crossing all limits to mislead people'.
Speaking during a rally in support of party candidate Deepa Dasmunshi, who is fighting from Raiganj constituency in North Dinajpur district, West Bengal, she said, "Some parties are there whose main agenda is to spread lies against the Congress. Especially, the BJP leader is crossing all limits to mislead people. To get the prime minister's chair, he is creating a craze in the country."
Gandhi alleged that for the chair, the party had started spreading such a big network of lies that it became a matter of concern if the country's democracy was safe in the hands of such people.
She added that the great leaders of the Congress along with workers had toiled hard and made sacrifices to build the country and asserted that her party had struggled to keep the unity of country intact. She said that in the last 10 years, the United Progressive Alliance government under the leadership of Dr Manmohan Singh had done work for the benefit of all and 'it was before all to see'. "Despite financial problems worldwide, India's growth rate was good. We made policies and programmes and enacted laws for the benefit of all," Gandhi said.