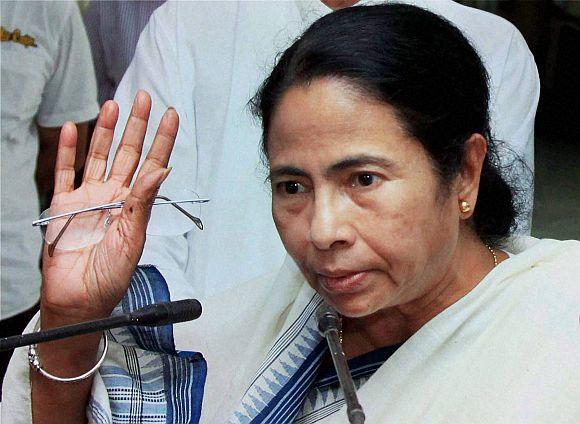 Refusing to tolerate any slight against their prime ministerial candidate Narendra Modi, the Bharatiya Janata Party on Friday said that Mamata Banerjee's comment of Modi being like Hanuman and setting fire everywhere was an insult and that the West Bengal chief minister was wrong.
"This is an insult to Hanuman. She doesn't know the work of Hanuman and secondly, she doesn't know history. She must read it again," said BJP spokesperson Prakash Javadekar.
"Hanuman, vir purush, he stood by Rama and defeated Ravana. Woh selective aag lagaya, woh aisa nahi hai (he set fire selectively and not as she is alleging)," Javadekar told a press conference. "So joh achche ke liye kaam kiya woh brave hain (So those who worked for good are brave)," he said, adding, "Hanuman always stood for truth. He never sided with untruth. And, this is why she sees Hanuman to be with Modi and not with her."
Complete Coverage: Elections 2014
On Thursday, Mamata had intensified the verbal spat with Modi when she likened him to Hanuman, saying, "He has put on a tail, he's flying around burning Lankas everywhere." She also accused Modi of being divisive and said that if he came to power, women and minorities would not be safe.