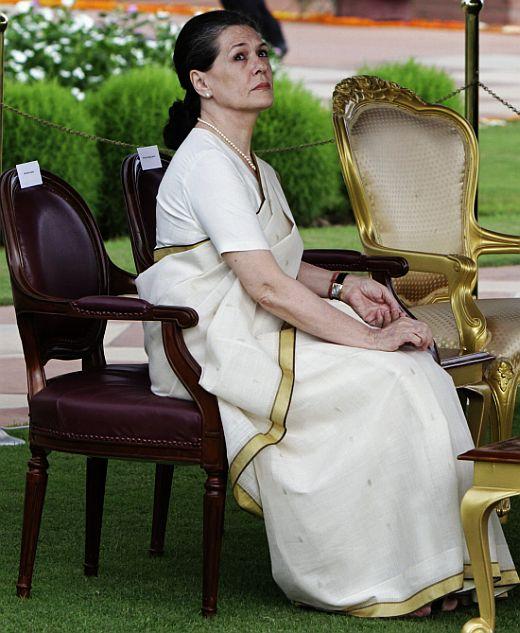 The Congress party has been drawing poor crowds in Seema-Andhra since it took the decision to bifurcate the state.

The total number of those who have quit the Congress and embraced parties like the YSR Congress, Telugu Desam Party and the Telangana Rashtra Samithi stands at 75 today.

Ironically, all these leaders had won the elections on a Congress ticket in 2009.

The battle is harder than the Congress assumed and the frustration is clearly visible among the leaders, especially party's chief campaigner Chiranjeevi.

Thirty three legislators have joined the YSR Congress while 27 have gone with the TDP.

In Telangana, 4 legislators of the Congress have joined the TRS.

Eleven MPs from the Congress too have joined the ranks of YSR Congress, TRS, BJP and even the Jai Samaikyaandhra Party launched by Kiran Kumar Reddy.

To make matters worse, another wave of defections are expected to hit the party in the days to come.

The local body elections, which are being seen as a pre-cursor
to the general elections, will decide how many candidates stick to their own parties.
The Congress, expecting this to take place in Seema-Andhra, offered its leaders a chance to contest the 2019 elections whether they won or lost the 2014 polls. However, there were not too many takers for this; many even chose to stay away from the race this year.
In Telangana, the Congress appears to be a bit edgy. After the TRS shut the door on them, the Congress is aware that it may lose out. The TRS has been going to town claiming to be the only champions of the Telangana cause.
Even exit polls have shown that Telangana would have a hung verdict.
"It is very important that we protect our flock and rebuild confidence in them," a Congress leader from Telangana said, adding, "We wish that Sonia Gandhi takes up the matter personally now and speaks with the TRS chief directly."
The TRS, meanwhile, has been moving towards forging an alliance with the BJP