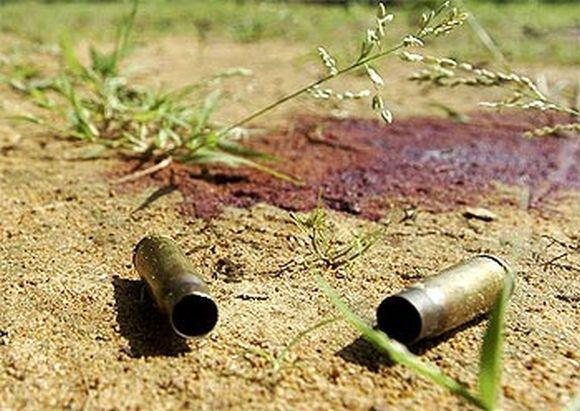 The Intelligence Bureau had warned that Naxalite groups plan to target political leaders and security forces to disrupt the Lok Sabha election. More, the left-wing extremists have identified leaders from the Bharatiya Janata Party and the Congress to be abducted and eliminated, besides planning ambushes on police and other security forces.
The communication, dated February 17 to all state governments, said the Communist Party of India (Maoist) planned to capture attention once again after it failed to enforce a poll boycott plan during the Chhattisgarh assembly elections in November last year.
"Gudsa Usendi, the official spokesperson of the Dandakaranya Special Zonal Committee of the outfit (who surrendered recently) indicated plans to take advantage of the rather thin and dispersed deployment of security forces during the parliamentary elections," the communiqué reads. "The CPI (Maoist) will be making a whole-hearted effort, with a well-laid strategy to subvert the election process." Business Standard has reviewed the letter.
The Dandakaranya Special Zonal Committee controls Naxal operations in southern Chhattisgarh, parts of Maharashtra, Andhra and Odhisa. The same wing had claimed responsibility for the killings of at least 20 people, including Congress leaders Mahendra Karma and Nand Kumar Patel, at Dharbha Ghati of the Bastar region in Chhattisgarh last year. They're also suspected for the daylight attack which killed at least 16 security personnel in the same region on Tuesday.
In the 2009 Lok Sabha elections, 24 people were killed in 125 incidents related to Naxal violence, up from nine deaths in 109 incidents during the 2004 elections.
The Union government has suggested a series of measures, including stepping of anti-Maoist operations in the ultras strongholds, to tackle the threat.