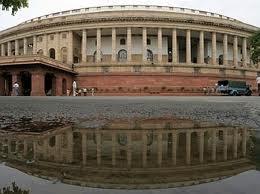 The Cabinet Secretariat has prepared a status note for the new, incoming government giving five major thrust areas out of the various issues national and international importance that await attention.

Much before the election results are out, the babudom has kickstarted the preparation of briefs for the new prime minister and the Cabinet ministers. The next government is expected to assume office in the third week of May or in early June.
Cabinet Secretary Ajit Seth had elaborated the five thrust areas in a confidential note sent to the various secretaries on March 13, 2014, seeking their inputs..

In it, he pointed out that, 'as has been the practice in the past, all government departments and organisations
are required to prepare a status note on their departmental activities so that
the incoming government is completely briefed about the status of various
programmes and issues on which decisions have to be taken after the election'.
'In keeping with the practice you are requested kindly to prepare a brief write upon
the thrust areas on your department and spell out the achievements vis-a-vis the
envisaged outcomes, as also the challenges being faced in implementing the
programmes,' the Cabinet Secretary wrote.
Ajit Seth asked the secretaries to send in their inputs by March 25, after which the status note was prepared for the new government.
Click here to read the Cabinet Secretary's confidential note to secretaries.