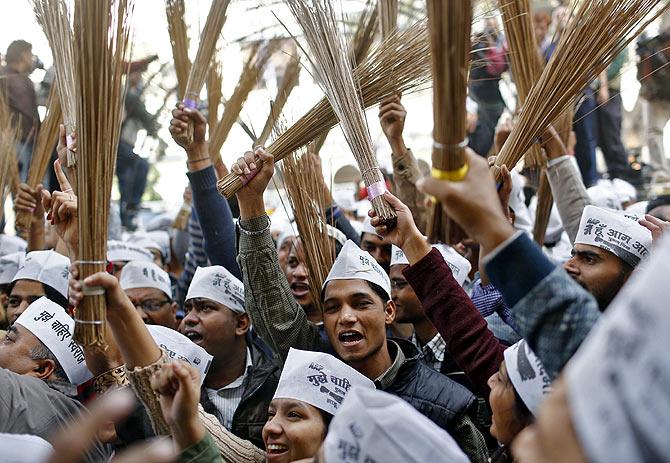 All 28 AAP candidates in the state suffered such humiliating defeats that they lost their deposits; treating this as a learning exercise, the party is now preparing for the Bangalore civic body polls. Vicky Nanjappa reports.
The Aam Aadmi Party drew a blank in all of the 28 Lok Sabha seats from Karnataka. Their loss was so bad that the candidates even lost their deposits. However, looking to the future, the AAP is now preparing for the Bruhat Bangalore Mahanagara Palike (the civic body polls) scheduled for next year.
AAP's Prithvi Reddy said that AAP was disappointed but would treat this as a learning exercise. "We have not given up as yet and we are here to stay," he informed.
Complete Coverage: Elections 2014
The AAP had put up quite an impressive campaign in Bangalore and were hoping to repeat their Delhi performance. However, Karnataka did not find favour with the AAP largely because 'voters chose a party that had the strongest chance to form the government at the Centre'.
Even former Infosys man V Balakrishnan, whom they had pinned high hopes on, lost from the Bangalore Central constituency, bringing in just 39,000 votes, which is surprisingly, the most votes an AAP candidate from Karnataka received.
AAP members said the other reasons for the defeat were that they began campaigning too late and the lack of campaign resources.