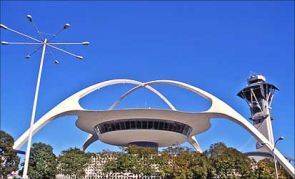 Parts of Los Angeles International Airport -- one of the busiest in the US – were evacuated on Friday morning after reports of a shooting in which a TSA (Transportation Security Administration) employee was shot and several others wounded.
The Federal Aviation Authority said they grounded all planes at the airport following the shooting incident, after which scores of security officials swamped the airport.
According to The Los Angeles Times, terminal 2 and 3 of the airport were evacuated. The suspect is reportedly in custody.
Several ambulances were seen at the airport.
No other details were immediately available.
With inputs from Ritu Jha