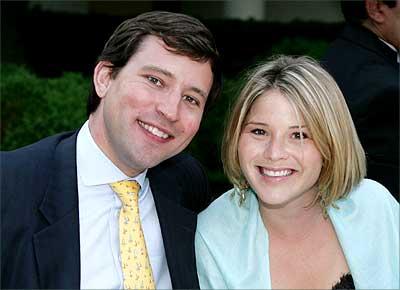 President George W Bush and his wife Laura announced on August 16, the engagement of their daughter, Jenna Bush, 25, to Henry Hager, 29.
The couple who have been dating for several years became engaged on August 15 in Maine. The two have been dating for several years, and Hager is often seen at Jenna Bush's side at Bush family functions and formal events.
Hager will be returning to school this fall to complete his master's degree in business administration at the University of Virginia. He has an undergraduate degree from Wake Forest University.
Henry has been a White House aide and worked on Bush's re-election campaign. He is the son of Virginia Republican Party Chairman John H Hager.
Photograph: Kimberlee Hewitt/White House via Getty Images