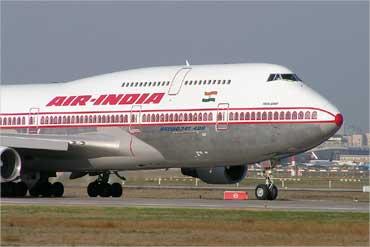 The pilot of a Bangalore-bound Air India aircraft, with around 125 passengers on board, landed under emergency conditions at Bhopal airport when he found the cockpit door jammed as he tried to open it to visit the washroom, airline sources said on Tuesday.
The pilot of Airbus A-320, operating flight AI-403 from Delhi, made the landing on Monday evening under emergency conditions at RajaBhojAirport in Bhopal. He wanted to go to the washroom but he found the door locked, they said.The flight had taken off from Delhi around 5 pm and landed at Bhopal an hour later.
After Air India's technicians fixed the problem, the aircraft pursued its onward journey around 8 pm hours and reached Bangalore without any trouble, the sources said
AI-403 is a direct flight from Delhi to Bangalore.