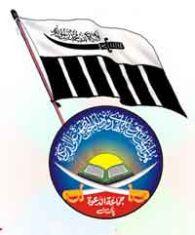 A Lashker-e-Tayiba operative, who was allegedly managing finances for the Pakistan-based militant outfit in north Kashmir's Baramulla district was arrested Sunday, police said in Srinagar.
Mudasir Ahmad Dar, a resident of Naseem Bagh, Sopore, had been working for LeT for a long time, was arrested for his alleged involvement in subversive activities, a police spokesman said.
Dar was arrested following a disclosure by Pakistani terrorist Hafiz Naveed alias Fahadullah who was nabbed by the police last month, he said.
Naveed had disclosed that Dar had been managing finances of the outfit in and around Sopore, besides providing logistic support to the militants of the outfit, the spokesman said.
Dar had also been distributing money to the dependants of the killed militants in Sopore, he said.
The spokesman added that Dar was carrying a bond of $1 million along with two tokens and one authentication certificate at the time of the arrest.
The spokesman said that the bond along with tokens is used as a novelty item having no financial obligation on part of its issuing authority and the current market value of the note is Rs 4,500 only.
This bond has been at times used to cheat people around the world, he said.
Image: The LeT logo