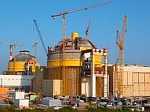 Hundreds of anti-nuclear activists and leaders of different political outfits were detained in Chennai on Monday when they attempted to lay siege to the Tamil Nadu assembly demanding scrapping of the Kudankulam Nuclear Power Plant.
Marumalarchi Dravida Munnetra Kazhagam leader Vaiko, Viduthalai Chiruthaigal Katchi leader and MP Thol Thirumavalavan, pro-Tamil leader P Nedumaran along with hundreds of activists and fishermen were detained by a heavy posse of police when they tried to take out a march towards the secretariat.
Strongly opposing the Indo-Russian project, Vaiko alleged that India had secretly agreed to provide power to Sri Lanka from the Kudankulam Nuclear Power Project.
Thirumavalavan said that not only Kudankulam, but also Kalpakkam and all nuclear power stations in the country should be closed. He said TN Chief Minister Jayalalithaa should not stand on prestige and instead make efforts to close the project.
To coincide with the assembly-siege, anti-nuclear activists formed a human chain in the sea off Idinthakarai, the focal point of the yearlong stir in support of the demand.
S P Udhayakumar, convenor of People's Movement Against Nuclear Energy spearheading the protest, told reporters at Idinthakarai that on October 31, their supporters would submit memoranda to various embassies in New Delhi and Chennai highlighting the "need" to stop nuclear power plants.
Fishermen from 13 coastal districts in Tamil Nadu and nine in Kerala and Puducherry would join the protest on that day.
Udhayakumar claimed 25,000 people have joined the protest in Chennai and it was a big victory.
Commissioning of the first unit of the KNPP was originally scheduled for December last year but has been delayed due to the protest.