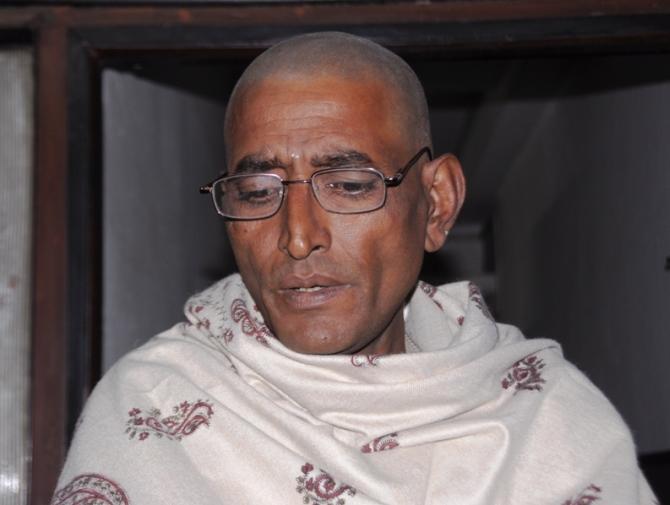 Father of the girl, who was gangraped and allegedly burnt to death in Madhyamgram in West Bengal's North 24 Parganas district, said he will not return to Kolkata and has accepted Bihar Chief Minister Nitish Kumar's offer of job in police at his native place.
"I have accepted the offer of a job as a police vehicle driver in my Samastipur district. I won't return to Kolkata," Ramshankar Jha told reporters after an hour-long meeting with Kumar at his One Anne Marg residence on Monday.
The girl's father praised Kumar for being kind towards them at this hour of tragedy. "We had heard about him (Kumar) and his governance. He is true to what we had heard," the man, who plied a taxi in Kolkata, said expressing gratitude towards Kumar.
Urging the Bihar CM for doing his bit for a Central Bureau of Investigation probe into the incident, he expressed anger against the West Bengal government and said, "We have no faith left in them after the incident."
Earlier, the Bihar CM had told reporters, that he has already offered help to the victim girl's family and rehabilitation offer in Bihar.
Kumar again denied "interference" in offering help to the family hailing from Samastipur and said it was a "humanitarian" gesture.
Keeping in view the distress of the girl's family, Kumar said, a government team led by the IGP (Special Branch) J S Gangwar had gone to West Bengal with a cheque of Rs 1 lakh and offer of rehabilitation.
The West Bengal government had slammed Kumar's move of sending a team and dubbed it as "interference in another state's law and order situation in an undemocratic manner".
The victim's father met President Pranab Mukherjee in New Delhi recently seeking justice. He had also met West Bengal Governor M K Narayanan.
The victim, who was gangraped twice in October, had died on December 31, following burn injuries. Her family members had claimed that she was burnt alive by the culprits.
"We have filed a murder case against the two main accused on the basis of the dying statement of the girl in which she had said that she was set on fire on December 23," a senior West Bengal police officer had said. Altogether eight persons have been arrested in connection with the incident.

Image: Ramshankar Jha, the father of the Kolkata rape victim