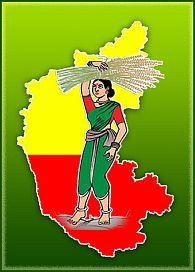 Janata Dal-Secular, which many political experts predict would be kingmaker in the formation of the next government in Karnataka, on Thursday stated that it will not ally with any party.


Party chief H D Kumaraswamy told media persons, "If my party does not get majority, we will not form an alliance with anyone. I would rather sit in opposition than being a part of a coalition government."


"In 2008, there was no clear mandate and we had a chance to ally with either the Congress or the BJP. We did not have a great experience at that time and by the same yard stick, I am saying today that we will not be in a coalition government."


"I am hopeful that the people of Karnataka will give us a mandate this time. However, for some reason if we are not blessed by the people to rule the state by ourselves, I would sit in opposition and my entire party approves of the same," Kumaraswamy pointed out.


Rediff Sentimeter: Which way will Karnataka swing?