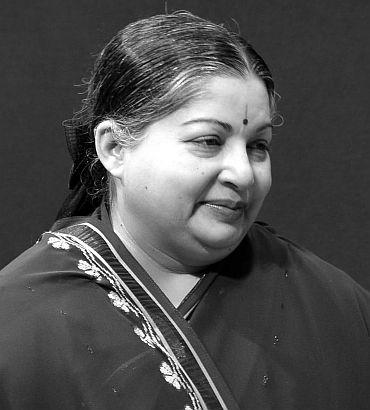 Moved by the plight of a young destitute woman who was sexually assaulted, Tamil Nadu Chief Minister Jayalalithaa on Wednesday extended a cash assistance of Rs 5 lakh and provided a government job to her.
The woman hailing from Periyakulam Taluk in Theni district had petitioned the Chief Minister's Special Cell seeking help explaining her plight after she was raped in February this year, a government release said here.
Her parents deserted her 10 years ago and she was brought up by a relative. She was abducted, raped and grievously wounded by a man on February 16 this year.
After considering the plight of the victim, Jayalalithaa invited her to the State Secretariat here and presented her a cheque of Rs 5 lakh from the Chief Minister's Public Relief Fund. An order appointing her to a job in the State government service was also given, the release said.
The accused in the case, Satish Kumar, was arrested a day after the rape and probe has been completed in the case.
A charge sheet will soon be filed against the accused, the release added.
Image: Tamil Nadu Chief Minister J Jayalalithaa