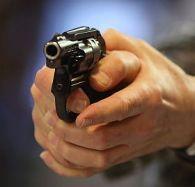 Special Director of the Intelligence Bureau, Rajinder Kumar, has denied any involvement in the Ishrat Jahan encounter case. Kumar, who was questioned by the Central Bureau of Investigation, said the allegation that he helped plan the encounter was false.
The Gujarat high court has directed the CBI to conclude its probe into the alleged fake encounter by July 4.
Kumar told the CBI that the role of the IB was to pass on any information on Lashkar-e-Tayiba operatives. He said the IB only passes on information based on intercepts, while the job of operationalising it lies with the police.
The input IB received on Ishrat was genuine, said Kumar. He said the IB had enough information that the Lashkar-e-Tayiba had recruited people to carry out attacks and assassinations, the special director also said.
CBI sources told rediff.com that they would now question the Gujarat police officers who were part of the encounter and crosscheck it with the statements made by Kumar.