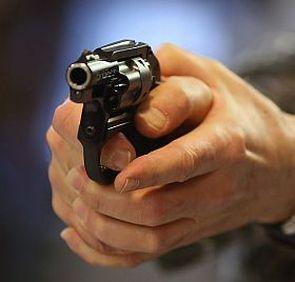 An Indian-origin businessman has been found murdered in his home in Australia with the police linking it to an assault on him in March.
Shyam Dhody, 37, was shot dead at his Gilston home in Gold Coast on July 5, with his partner discovering his body on their bed when she returned home from work.
Dhody was assaulted by an unknown man on March 26 at his former home in Molendinar, and police confirmed Friday they believe the two incidents are linked.
Police released an image of the man believed to have assaulted Dhody while they also appealed for anyone who may have discovered a black crowbar following the March attack to come forward, AAP news agency reported.
Indian-born Dhody was reportedly declared bankrupt two years ago and the Australian Securities and Investments Commission was allegedly preparing to have his new company Roadside Group International struck off.
Detective Superintendent David Hutchinson told reporters that it is believed the crowbar could have been disposed of near the location of the attack or "even further away".
Hutchinson refused to speculate on whether Dhody's business dealings were behind either the attack or his murder, saying only that police were gathering a substantial profile on his professional and personal life.
"We still believe there's someone out there who knows what happened. Knows why it happened," he said.
"For that reason we would make that appeal again for those people to come forward to police or Crime Stoppers," he added.
Dhody's family, who flew out from India and made a public appeal for information after his murder, have returned home, and Hutchinson confirmed the Gilston home is no longer a crime scene and has been handed back to the family.