Prime Minister Narendra Modi is truly stealing the show in Japan. Apart from signing deals and improving ties with Japan, his visit to the country is creating quite a few memorable moments – from selfies, to playing the flute, to even playing the drums.
Rediff.com presents a few of these fun moments.
---
1) Modi's jugalbandi on the drums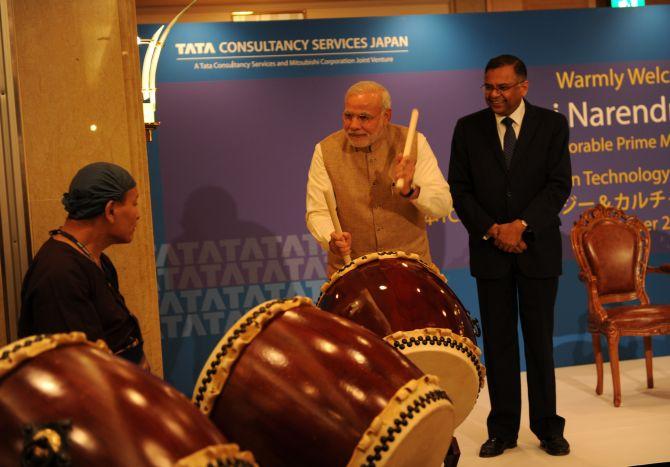 An upbeat PM Narendra Modi wowed a set of suited businessmen by playing traditional Taiko drums with great verve. Modi's performance came at the launch of Tata Consultancy Services's Technology and CulturalAcademy, a programme to send young Japanese employees to India for training in technical and cultural skills.
---
2) Modi's selfie with students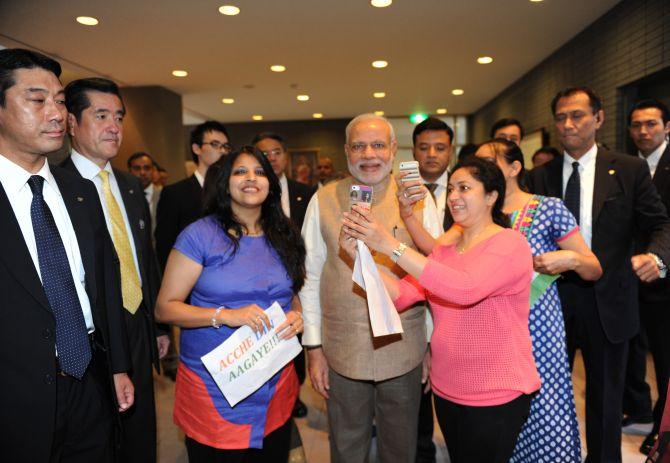 PM Modi is no stranger to selfies and in Japan; he took out some time from his busy schedule and took selfies with the students of the Sacred Heart University in Tokyo.
---
3) Modi plays a new tune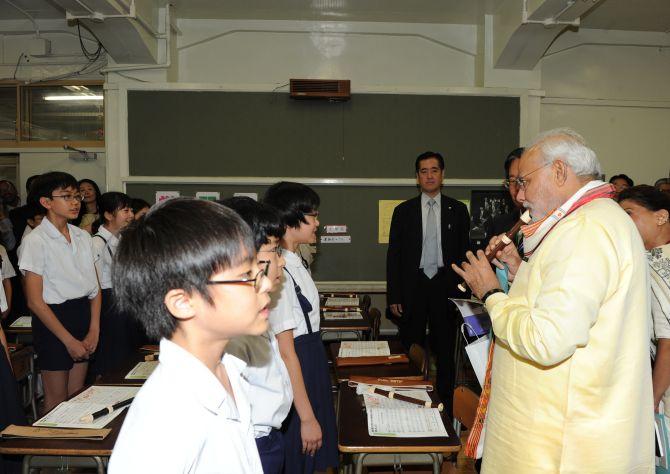 On his visit to Taimei Elementary School, the PM regaled the students with stories of Lord Krishna and then also played the flute. He told the students, "In India's mythology, there is Lord Krishna. He used to play a flute and that used to attract cows to him."
---
4) Wooing the crowds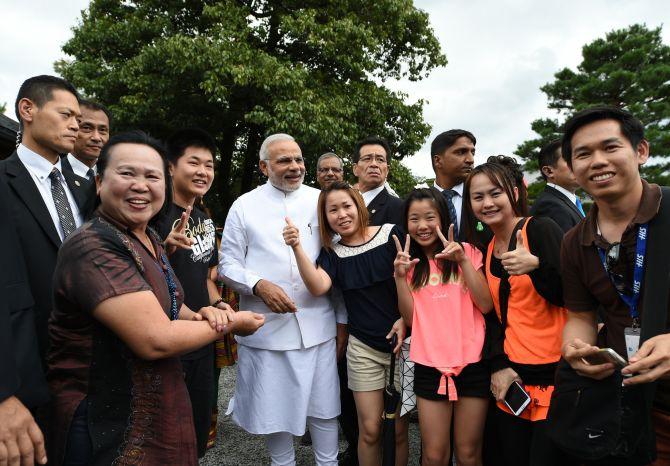 On Sunday, Prime Minister Narendra Modi visited two prominent ancient Buddhist temples here -- Toji and Kinkaku-ji -- offering prayers and mingling with the common people and tourists.
---
Images courtesy of MEA's Flickr stream.