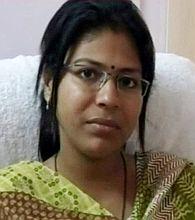 Indian Administrative Service officers in Uttar Pradesh have come out in support of a woman colleague, who was suspended by the Akhilesh Yadav government after she cracked down on the sand mafia in the state.
The IAS association has demanded revocation of the order even as the issue snowballed into a major controversy.
28-year-old Durga Shakti Nagpal, a 2009-batch IAS officer from Punjab cadre, posted as Sub-Divisional Magistrate of Gautam Budh Nagar, was suspended ostensibly for ordering demolition of wall of a mosque without following the legal process.
The IAS association has conveyed its serious concerns to the officiating chief secretary and demanded that the suspension order be immediately withdrawn.
Durga also accompanied the association members for the meeting with Alok Ranjan who said the entire matter would be put before the Chief Minister on his return from Bangalore.
"We went to meet the chief secretary and demanded revocation of the suspension. He said that he will look into it," secretary of the IAS association Parthsarathi Sen Sharma said.
Opposition accused the ruling SP government of targeting honest officers at the behest of the powerful sand mafia.
Durga had clamped down on illegal mining and taken on the sand mafia in UP. She was suspended barely 10 months after she got her first posting in the state.
"SDM Nagpal has been suspended for getting wall of a mosque removed without following legal process in an unforesighted manner which affected the communal atmosphere," a government spokesman had said in Lucknow.

During suspension, Durga will remain attached to the Revenue Board, the spokesman said.
In Sambhal, senior UP minister Shivpal Yadav, brother of SP supremo Mulayam Singh Yadav, made it clear that no conclusion can be drawn without an inquiry only after which it will be known who was responsible and action will be taken.

Slamming the SP government, opposition parties have alleged that the suspension order was made under pressure from the mining mafia.
"This government on the one hand is shielding corrupt officers while on the other it is victimising honest officers," BJP's state chief spokesman Vijay Bahadur Pathak said.
"Why was the state government in such a big hurry in the case of Durga when even the basic process was not followed," he asked.
In Delhi, BJP spokesman Prakash Javadekar said, "It is a clear proof of how UP has again become 'gunda raj' under the stewardship of Akhilesh Yadav by punishing an honest officer who was doing her duty by resolutely fighting the sand mafia.

Congress leader Digvijay Singh alleged that the sand mafia is running governments in UP and Madhya Pradesh.
"Sand Mafia is operating not only under the present government in UP but also under the previous regime. This is the same sand mafia, which is working in Madhya Pradesh.
"The sand mafia is running governments in UP and MP," Singh claimed.