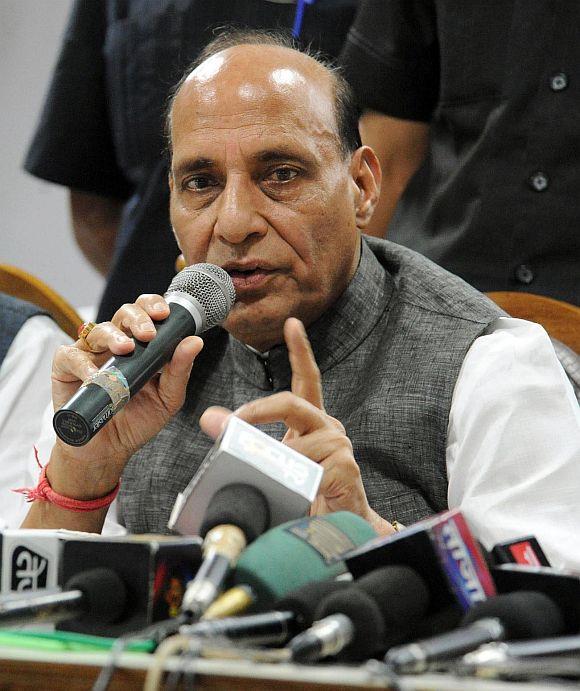 The National Democratic Alliance government was committed to resolving the security issues faced by the country, but it cannot be done in 'one or two years' and more time was needed to set right the system 'paralysed' under the United Progressive Alliance rule, Union Home Minister Rajnath Singh said on Saturday.
"I want to assure that as far as security of the entire country is concerned then whatever the government is required to do, we will do that. All efforts will be made to rid the problems through which the country is passing," Rajnath, who is on his first visit to his parliamentary constituency after being sworn in as Home Minister, said while addressing party workers.
"But it is also true that we cannot do this work in one, one and a half or two years. The system has become so paralysed in the previous regime that it will take time to set it right. Give us time. You have seen that comparably BJP ruled states are doing better than others," he added.
Rajnath expressed gratitude to the people of Lucknow for making him victorious with huge margin. "I express gratitude to the people and party workers. I express gratitude to youths, our mothers and sisters," he added.