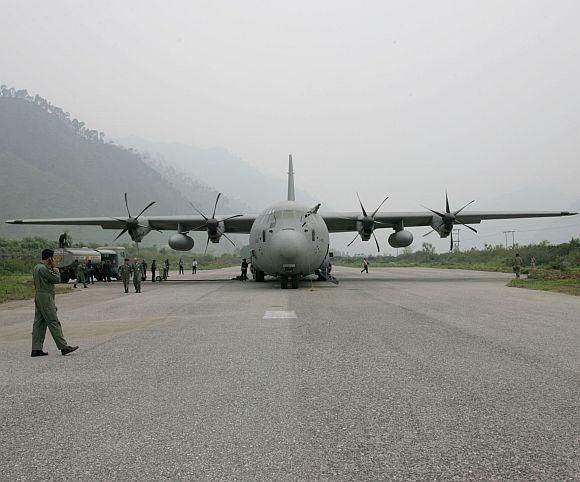 The government is planning to airlift excavators to flood-ravaged Uttarakhand regions for clearing boulders and debris accumulated in Kedarnath.
M Sashidhar Reddy, Vice Chairman of National Disaster Management Authority who returned from the flood-hit state, said "boulders and huge debris have accumulated at Kedarnath and we are planning to carry excavators onboard special Mi-26 helicopters to clear the debris there.
"The issue of landing the helicopters are also being worked out," he told reporters. He said places, where rescue operations have been carried out, will be surveyed again through Unmanned Aerial Vehicle such as 'Netra'.
Briefing on the current situation in the flood-hit state, Reddy mentioned the number of affected villages and the current relief work status as well as the measures undertaken to maintain public health.
"Out of the total 22,000 villages in the state, 2,375 have been affected. Out of them, 1,636 have been connected so far while the rest 739 are yet to be connected," he said.
"A team in charge of the medical preparedness is in Dehradun along with top officials of the health ministry. Fifty doctors are currently on standby to go to affected areas in the shortest time. Some may be even required to stay there for the next 2-3 months as we see rehabilitation," he added.
No report of any kind of epidemic has been received so far, he said.