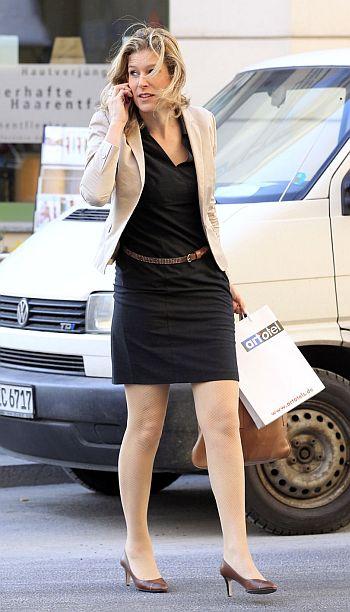 Sylvana Koch-Mehrin, a former vice president of the European Parliament and a rising star of German politics, has been stripped off her doctorate degree over allegations of plagiarism in her thesis.

The University of Heidelberg said on Wednesday that it took this decision after an intensive examination of Koch-Mehrin's 227-page thesis on 'Historic currency union between economy and politics' and questioning her over the allegations.

Koch-Mehrin, 40, a leading politician of Chancellor Angela Merkel's coalition partner Free Democratic Party (FDP), had over a month ago laid down her office as vice president of the European Parliament, chairperson of the FDP group in the house and as a member of the standing committee of the FDP, in the wake of the the allegations against her, which first appeared on the internet in April. However, she kept her seat in the European Parliament.

The doctorate committee of the university's philosophy faculty, which investigated the allegations against the politician for several weeks, has established that a substantial part of the thesis, which earned Koch-Mehrin her doctorate title in 2000, involved texts lifted from other publications and they were not acknowledged properly, dean of the faculty Manfred Berg said.

Intensive examination of the thesis by a team of experts showed that on 80 pages, there were more than 120 instances of plagiarism, he told a news conference. The material found were lifted from more than 30 different publications and two-third of them were not acknowledged.

"In view of the large number and systematic nature of the plagiarism, there can be no doubt that Koch-Mehrin had lifted material for her thesis from foreign sources and presented them as her own," Berg said.

Koch-Mehrin is the second prominent German politician to lose a doctorate within the last four months over allegations of plagiarism.

The University of Bayreuth in the southern state of Bavaria had on February 22 stripped former defence minister Karl-Theodor zu Gutenberg off his doctorate title after it found that he had extensively copied for his thesis from other research publications and reports without acknowledging them properly. Guttenberg stepped down on March 1 admitting "grave errors" in his thesis.

Koch-Mehrin is credited with the FDP's victory in the European Parliament election in 2004, which enabled the party to return to the house after more than 10 years' absence. With Koch-Mehrin as its leading candidate, the FDP won its best result of eleven per cent in the last election in 2009.