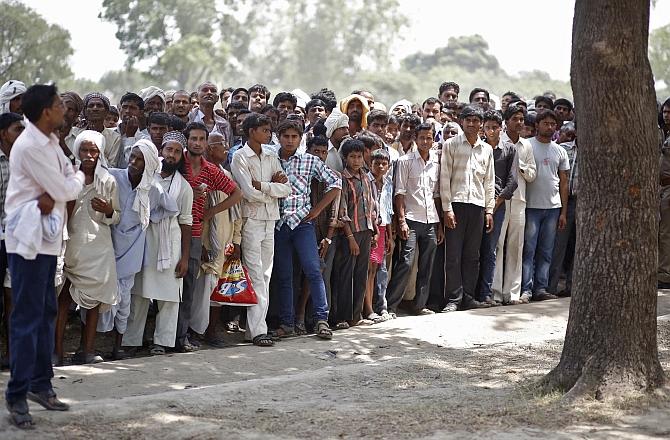 The body of a 19-year-old was found hanging from a tree in a village in Moradabad district of Uttar Pradesh.
The woman, who had left the house on Wednesday evening without informing anyone, was found hanging from a tree near a temple in Thakurdwara police station area on Thursday, according to a report received by the Director General of Police's office in Lucknow from the police in Moradabad.
The family of the deceased has not insinuated anyone nor has it given any complaint in writing, it said, adding that there were also no visible injury marks on the body.
The body has been sent for post mortem examination, it said, adding that further details would be known only on that.
The family has alleged she was raped and murdered after she went missing last evening.
This is the fourth case of a woman being hanged from a tree. On Wednesday, a 45-year-old woman was found hanging from a tree on the outskirts of her village Kurianpurwa, in Uttar Pradesh.
The incidents in the last two days are a chilling reminder the rape and murder of two sisters in Badaun, which evoked a nationwide outcry.

With inputs from PTI

Image: Onlookers stand at the site where two teenage girls, who were raped, were hanged from a tree at Budaun district in Uttar Pradesh. Photograph: Anindito Mukherjee/Reuters