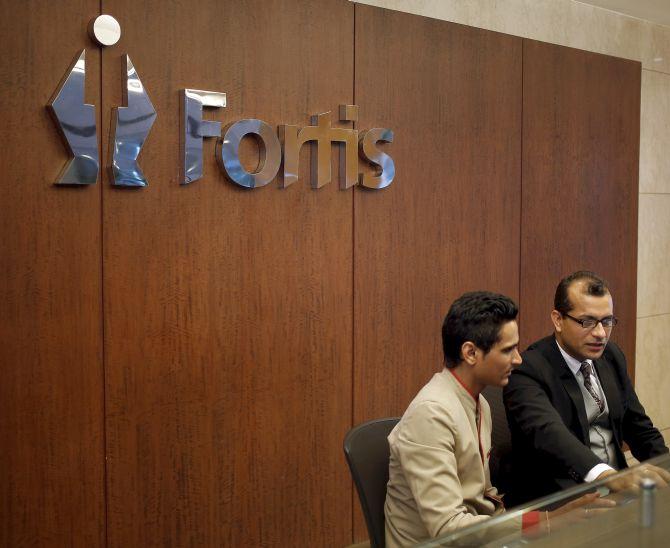 The father of a seven-year-old girl, who died of dengue in Gurugram's Fortis Hospital a fortnight back, alleged the hospital offered him Rs 35,37,889 to ensure that he stops his campaign against them.
Jayant Singh said, "Senior members of Fortis met me and offered me a cheque worth Rs 10,37,889 refunding the entire amount. They also said they will be offering me Rs 25 lakh in cash, saying I will have to sign and enter into a legal agreement assuring to stop my social media campaign, or going to court and taking legal action against them."
Earlier on Wednesday, a committee formed by the Haryana government found criminal negligence on the part of the hospital, causing the death of the seven-year-old girl, who was suffering from dengue.
The statement came after a committee of senior doctors, formed by the state government, gave its recommendations.
The committee also alleged several irregularities, including refusal of appropriate ambulance service to the patient, not following leave against medical advice protocol, and overcharging.
"The girl was on ventilator in the hospital, but she was provided with an ordinary ambulance. The ventilator system was withdrawn and an ambu bag was also not provided. This eventually led to the girl's death," Haryana Health Minister Anil Vij said.
The Haryana government will now file an FIR against the Fortis Memorial Research Institute under the relevant sections of the Indian Penal Code for death due to negligence and will also ask Medical Council of India to take action against the hospital which may include cancelling of its licence.
The committee also found Fortis Hospital guilty of overcharging for medicines and platelets and has sent a notice for cancellation of its blood bank's licence.
It was also found by the committee that the hospital did not provide 20 per cent RBD to the patient's family, violating a Memorandum of Understanding signed with the Haryana Urban Development Authority.
Parents of the seven-year old girl, who died on November 21 of dengue shock syndrome, had alleged that Fortis Hospital of overcharging for the15-day treatment. The hospital, however, had denied the allegations.
Image used for representational purposes only. Photograph: Anindito Mukherjee/Reuters