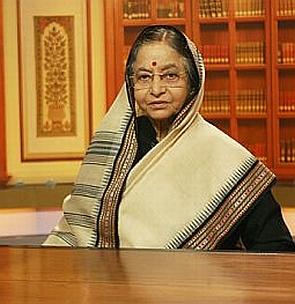 Former President Pratibha Patil's brother was named by a sessions court as an accused in the 2005 murder of a local Congress leader in Jalgaon, Maharashtra.
Additional Sessions Judge D J Shegokar passed the order naming Gajendra Narayan Patil, the former President's younger brother, and ex-MLA Ulhas Patil as accused in response to an application filed by the wife of victim Professor V G Patil.
V G Patil, the then chief of Jalgaon district Congress, was murdered in September 2005.
"Cognisance of the offence punishable under Indian Penal Code Sections 302 (murder) and 120-B (criminal conspiracy) is hereby taken against Gajendrasing Narayan Patil and Ulhas Vasudeo Patil," the sessions court said in its order.
"The trial of these newly-arraigned accused shall commence afresh as provided by CrPC Section 319 (which gives the court power to try any person which is not an accused initially, if he appears to be guilty)," the judge said.
There was sufficient evidence against these two accused but they were being shielded due to political pressure, Rajni Patil, the wife of the slain Congress leader, told PTI.
Two suspects, Raju Sonawane and Raju Mali, were arrested soon after the murder which was suspected to be a fallout of political rivalry. Of them, Raju Sonawane is currently in jail while Raju Mali has died.
In her application, Rajni said she relied on the "confession" of Raju Sonawane during the narco-analysis test conducted on him by investigators which pointed to the involvement of Gajendra in the case.
The matter was earlier handled by state CID but in February 2007 the Bombay high court, acting on a petition from Rajni, transferred the probe to the Central Bureau of Investigation.

Image: Former President Pratibha Patil