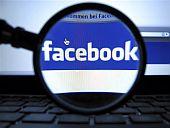 A 13-year-old Indian student has been arrested by Singapore police for posting a Facebook message in which he allegedly threatened to bomb a luxury casino resort in the city-state.
The unnamed boy vowed to take "a big big revenge", "spit everywhere" and "plant bombs on Marina Bay Sands", a major tourist attraction, on the day he leaves Singapore, The Straits Times reported.


The post also contained an expletive and was critical of Singapore, the paper said.
Singapore police said the boy, a student of the Global Indian International School, was arrested under the Breach of Prohibition Against False Threats of Terrorist Acts, with reports saying the Facebook posting had been taken down.

The offence is punishable by a maximum of five years in jail or a fine of up to 100,000 dollars, or both.