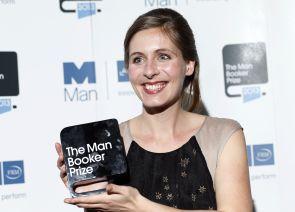 New Zealand author Eleanor Catton has become the youngest Man Booker winner in the prize's history for her novel The Luminaries. The 28-year-old Catton is just the second New Zealander to win the prize, the first being Keri Hulme with The Bone People in 1985.
Catton was just 25 when she started work on the novel and completed it when she was 27. She turned 28 last month.
Her 832-page tale of the 19th-century goldfields is also the longest work to win in the prize's 45-year history, the BBC reported.
Robert Macfarlane, travel writer and chair of the judges, called "The Luminaries" ''dazzling" and a "luminous work."
Catton received her trophy, which comes with a 50,000 pound cheque, from Prince Charles' wife Camilla, the Duchess of Cornwall, during a dinner ceremony at London's medieval Guildhall.
The Luminaries, set in 1866 during the New Zealand gold rush, contains a group of 12 men gathered for a meeting in a hotel and a traveller who stumbles into their midst; the story involves a missing rich man, a dead hermit, a huge sum in gold, and a beaten-up whore. There are sex and seances, opium and lawsuits in the mystery too. The multiple voices take turns to tell their own stories and gradually what happened in the small town of Hokitika on New Zealand's South Island is revealed.
The other authors on the shortlist were NoViolet Bulawayo, for We Need New Names; Jim Crace, for Harvest; Jhumpa Lahiri, for The Lowland; Ruth Ozeki, for A Tale for the Time Being; and Colm Toibin, for The Testament of Mary, reported the BBC.
Image:New Zealand writer Eleanor Catton, winner of the Man Booker Prize 2013, poses for photographs at the Guildhall in central London.
Photograph: Olivia Harris/Reuters