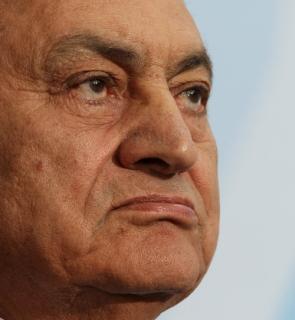 An Egyptian court will hear an appeal by Hosni Mubarak in a corruption case, raising the prospects of the former dictator's release from prison on Wednesday.
The court will convene at Tora prison in Cairo where the ousted leader is being held, judicial sources said.
On Monday, the court had ordered 85-year-old Mubarak's release pending a probe into a separate case in which he is accused of splurging 1.1 billion pounds in public funds to renovate his palatial private residences, drawing him closer to release as the number of charges he faces decrease.
The ex-president, who was ousted in the 2011 Egyptian Revolution and detained shortly after, remains in prison pending investigations into the present case in which he is accused of illegally receiving millions of pounds worth of gifts from a state-run publishing firm, Ahram Online reported.
Mubarak has recently reimbursed the money equivalent to the value of the gifts to the state, raising the possibility of him being acquitted.
The long-time autocrat, the first ruler ousted in the wave of Arab Spring uprisings to stand trial, also faces a retrial on charges of complicity in the killing of over 800 protesters during the 2011 revolution. A retrial was ordered on appeal after an initial guilty verdict, with the appeal court citing "procedural failings." That trial is still underway.
However, the case does not require Mubarak to remain in custody, as his lawyer successfully argued that the former leader has already spent the maximum time in prison for a defendant in pre-trial detention.
Mubarak has been jailed since his guilty verdict last year. After months spent in a military hospital, a public prosecutor sent him back to prison in April. Mubarak's health has also been a bone of contention during his trial and incarceration. He suffered a heart attack after relinquishing power and had maintained that he was physically unfit to stand trial.

Photograph: Sean Gallup/Getty Images