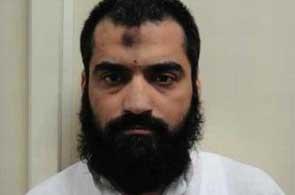 Abu Jundal, an alleged operative of terrorist outfit Lashkar-e-Tayiba and a key handler during the 26/11 terror attacks, has approached the Bombay high court seeking that he should not be kept in solitary confinement in the same cell where Pakistani terrorist Ajmal Kasab once stayed.

Jundal has been lodged in Arthur Road prison in central Mumbai. His cell was earlier occupied by Kasab, the lone arrested terrorist of 26/11 attacks, before he was executed at Pune's Yerawada Jail.

"The applicant (Jundal) has been kept in solitary confinement since six months. Due to this, he is depressed
and thus not able to think clearly. Like all under-trials, Jundal should also be kept in the common barracks and allowed certain privileges," the petition pleaded.
Before the lower court, Jundal's application had claimed that he hallucinated about Kasab. The court then ordered a psychiatric check-up, but jail authorities claimed that he was mentally sound.
The present petition also claims that he is mentally unfit and was under medication when confined at Tihar Jail in Delhi.
He is being tried before the Maharashtra Control of Organised Crime Act Court in Mumbai for alleged involvement in the 2006 Aurangabad arms haul case.