Every year, on December 4, India celebrates the magnificence and achievements of its naval force, especially during the 1971 Bangladesh war.
On Thursday, a range of events have been lined up in Visakhapatnam to commemorate the 1971 operation. These include wreath laying at the War Memorial on the Ramakrishna Beach, operational display of naval ships, submarines, aircraft and the special forces and an aerobatic display by Advanced Light Helicopter of the Indian Air Force.

From the beach, people can view manoeuvres by destroyers, stealth frigates, corvettes, fast attack craft and landing ships, beach assault by Marine Commandos, sky diving and other activities.
An aerobatic display by IAF's Advanced Light Helicopter Sarang display team will be the highlight of the celebrations.
20 ships, 23 aircraft and a submarine are scheduled to take part in this year's demonstration.

Rediff.com beings you glimpses of Navy Week celebrations in Mumbai.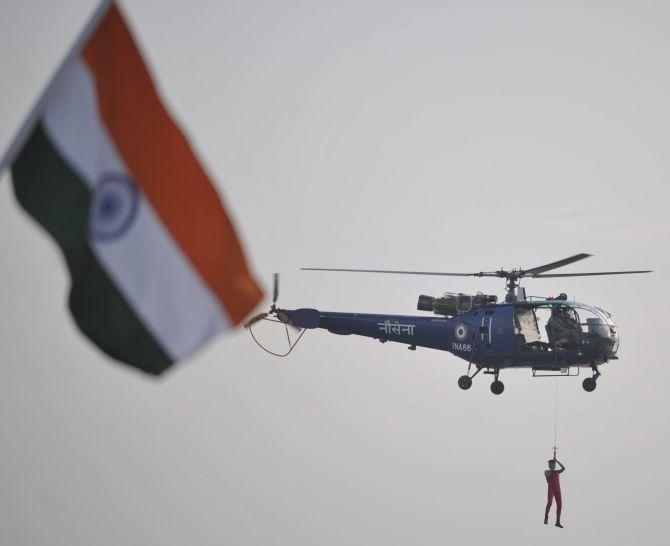 Navy Day celebration at Gateway of India in Mumbai Photograph: Sahil Salvi
---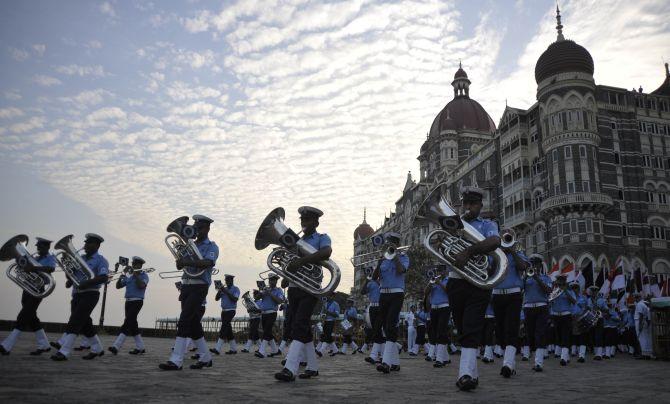 Beating Retreat performed by the Indian navy band at Gateway of India on the eve of Navy day celebration. Photograph: Sahil Salvi
---
India's largest aircraft carrier INS Vikramaditya in Mumbai. Photograph: Sahil Salvi
---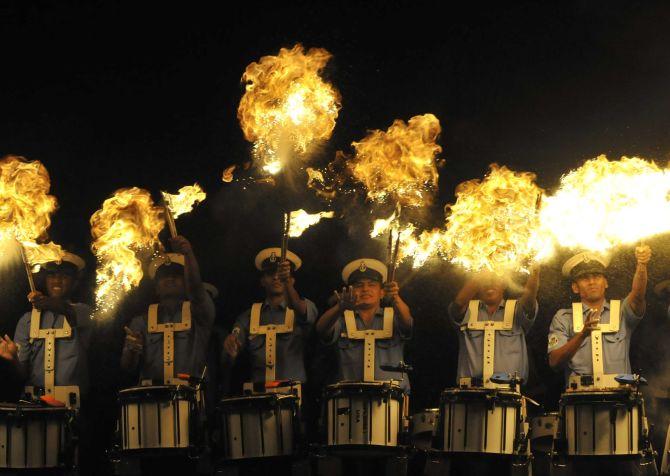 The naval band performs during Navy Day celebrations in front of The Gateway of India in Mumbai. Photograph: Sahil Salvi
---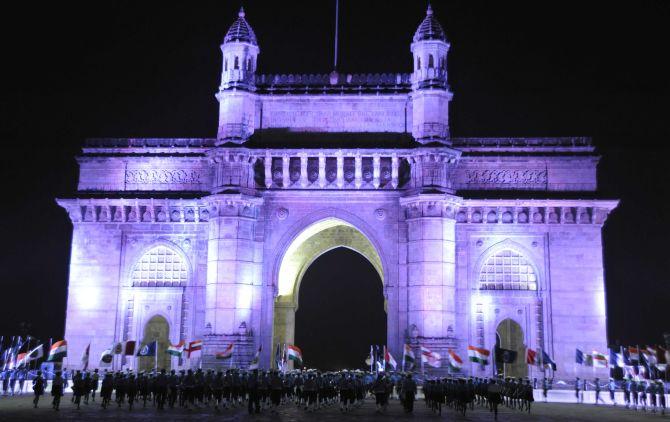 The Indian navy performs at the Gateway of India in Mumbai. Photograph: Sahil Salvi
---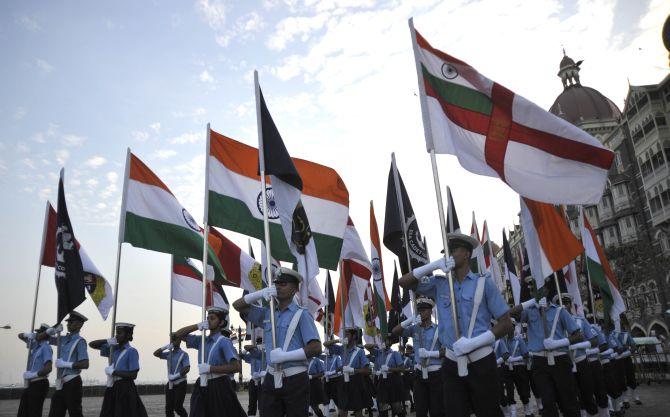 Photograph: Sahil Salvi
---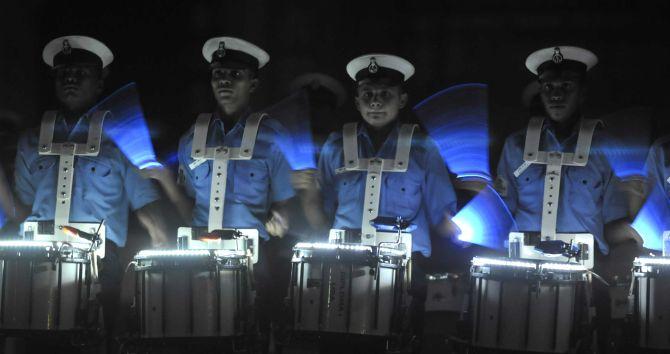 The naval band performs in Mumbai. Photograph: Sahil Salvi
---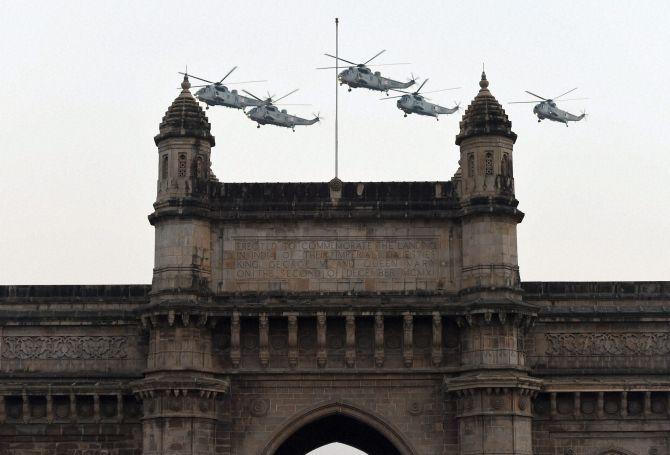 Navy helicopters perform an air show during the Navy Day celebration at the Gateway of India in Mumbai. Photograph: Mitesh Bhuvad/PTI Photo

---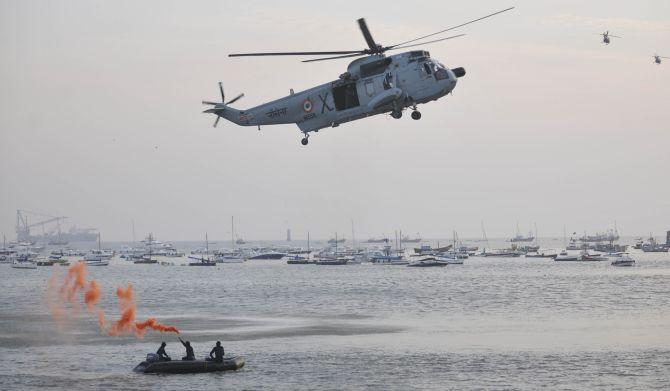 Naval commandos display their operations during Navy Day celebrations in Mumbai. Photograph: Sahil Salvi