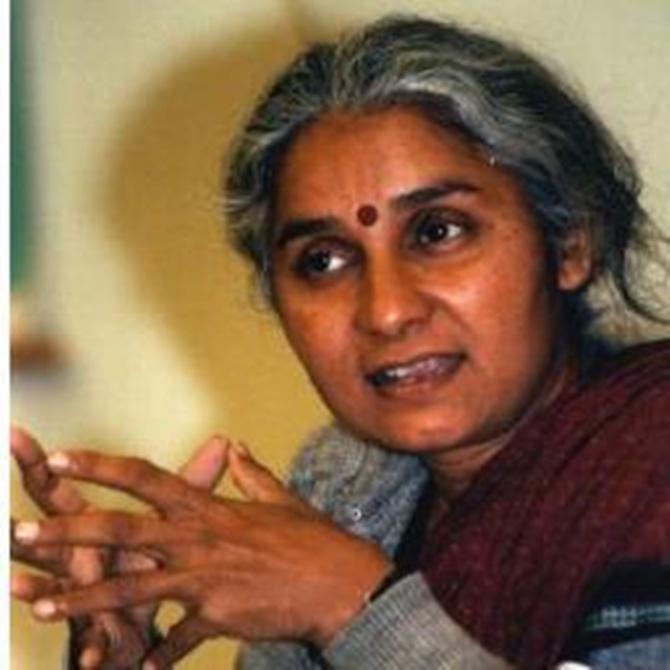 Social activist and Aam Aadmi Party candidate for upcoming Lok Sabha elections from the Mumbai northeast seat, Medha Patkar said her decision to enter the electoral fray was very tough.
"My decision and consent to become a candidate for the AAP in the Lok Sabha elections was very tough owing to a number of factors," the Narmada Bachao Andolan leader told PTI.
Citing reasons for not taking the plunge earlier, Patkar said the AAP itself was in initial stage although it had formed a short-lived government in New Delhi and apart from the andolan, she is involved in several other agitations.
The NBA activist is also a Ramon Magsaysay Award winner.
The 59-year-old social activist said that people like her were almost forced into the political arena due to the present-day leaders, who are "corrupt" and "disconnected from reality" as well as the electorate.
"Many of them after getting elected to the Parliament do not even bother to visit the constituencies they represent," she alleged.
Patkar said she understood that if voted to power, the road ahead would involve a lot of hard work. However, support of people from all quarters would help her to some extent, she said.
Patkar is pitted against sitting MP Sanjay Patil of the Nationalist Congress Party from the Mumbai northeast constituency.